While the writer of Taiwanese horror game Devotion currently mentioned they've been basically blocked from operations with the aid of the Chinese government, developer Red Candle Games had been quietly seeking to get the game reinstated. They've now long past on the report to say that in all likelihood isn't going on, both – at least not every time soon.
Red Candle Games has eventually broken the silence on what goes on with the game, in a new replace on their Twitter. The developer's co-founders have decided "to no longer re-launch Devotion inside the close to term," and that they might rethink that if circumstances were one of a kind.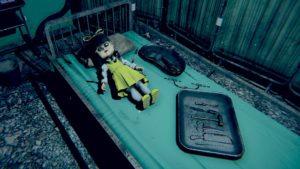 Their statement notes that the complete debacle "changed into certainly a malfunction of venture management, not a planned act." As such, Red Candle might take into account re-releasing the sport if "the public would be willing to view this game rationally and allow us the possibility to rebuild agree with with our players."
To recap, the sport became pulled rapidly after gamers had found a hidden message in the sport that allegedly mocks modern President of China, Xi Jinping. Red Candle Games denied the sort of message existed, pulled the sport, and have been typically silent ever for the reason that.