Marvel's Avengers received a significant vitriolic reception from the critics and fans alike. The match had a lot of performance problems at the start, with players on both the PC and consoles stuttering and many other glitches.
Even though Crystal Dynamics has a long roadmap for your sport, right now. The entire focus was on enhancing the operation and fixing the bugs. Lately, Crystal Dynamics released version 1.3.0, the greatest update yet. Here are the full patch notes of this upgrade.
REASSEMBLE CAMPAIGN & AVENGERS INITIATIVE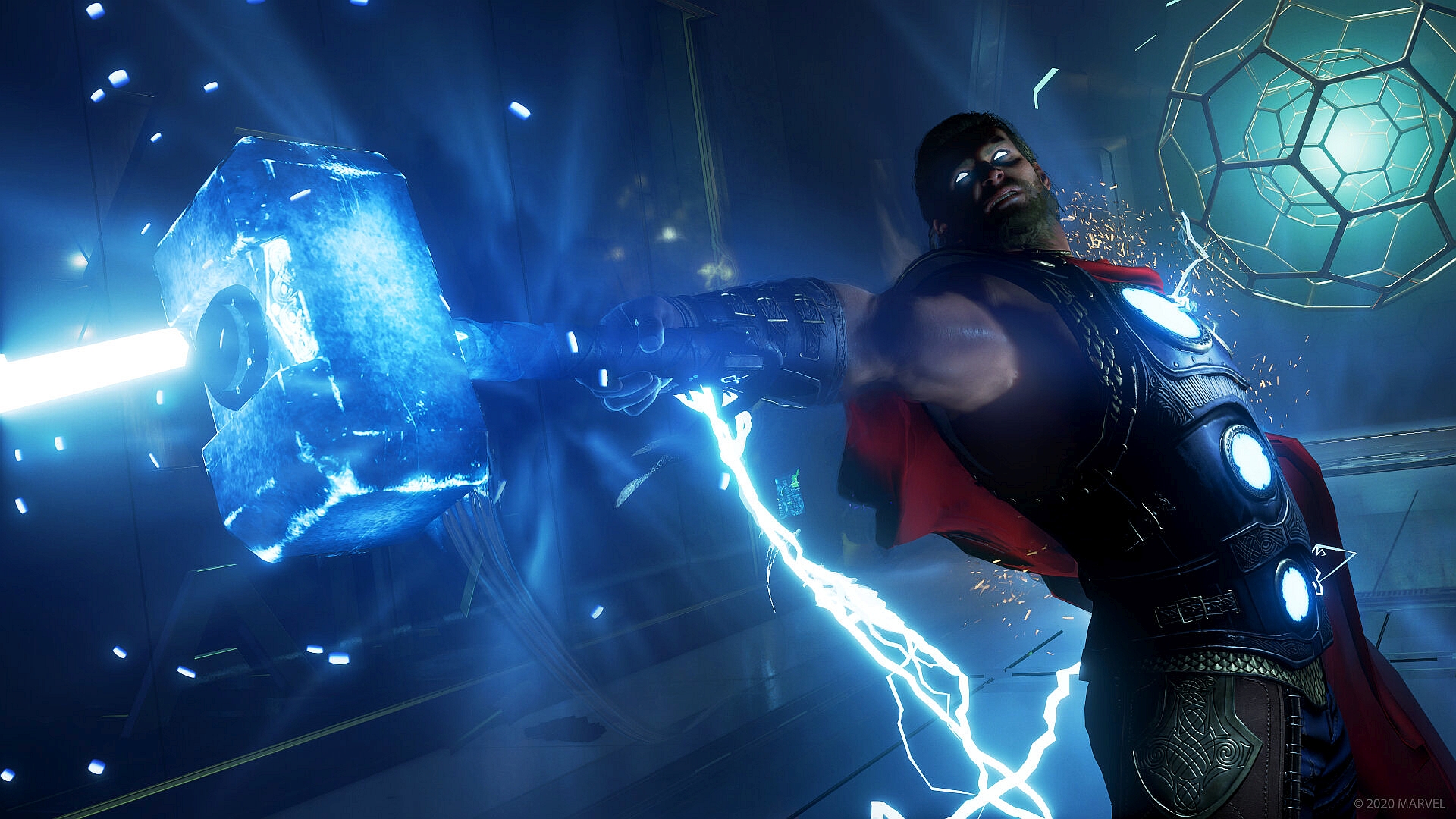 Various Reassemble Campaign & Avengers Initiative fixes, including:
Fixed an issue where A-Day would not progress if the player started the campaign from the War Table after selecting the Avengers Initiative first.
Fixed infinite loads when reloading the game during "The Light that Failed" and "To Stand Alone".
Resolved bad save states for an infrequent bug where players are unable to progress with the campaign due to an infinite loading screen.
Fixed an issue where a strongbox in "House Call" was sometimes not usable.
Fixed an occasional bug with the bridge in the mission "House Call" that prevented progress. This should also fix bad save states.
Fixed an issue where Pause and Character menus were blocked during "Testing… 1, 2, 3".
Fixed an issue where you would be teleported out of the world when attacking the boss between fight phases in "To Stand Alone".
Fixed an issue where steps 1 and 2 of the "A Global Offensive" mission chain were not tracking properly.
Fixed an issue where combat would not progress when defeating both Assault Adaptoids at the same time in "By Force of Mind".
Fixed a hole in geometry in "Dogs of War".
Fixed a where players could fall out of bounds in "Along came a Spider"
Fixed an issue where players could get stuck inside geometry in "Rocket's Red Glare" after enabling the teleport to space.
Fixed an issue where sometimes an enemy could be stuck behind a closed door during "Task at Hand".
Fixed an issue in "Bad Blood" where the Final cinematic would sometimes not play audio.
Fixed an issue preventing "Interrogation Anxiety" from being completed. This should also fix bad save states.
MULTIPLAYER & MATCHMAKING
Various fixes to multiplayer & matchmaking systems, including:
Reduction of cooldown after leaving a strike team before the user could matchmake again (from 30 seconds down to 4 seconds).
Matchmaking now stays enabled during mission launch countdown to give more time for players to join.
Fixed a bug where the "Searching for Heroes" UI would not always match the actual matchmaking status.
Fixed a bug where multiple host migrations would prevent the player from matching successfully again.
Fixed "Quick Match – Launch with any Hero" failing when two Quick Match players joined another match simultaneously.
Fixed losing Quick Match status when a player failed to join another match.
Fixed a bug where leaving an existing Strike Team would prevent the next Quick Match attempt from working properly.
ART & ANIMATION
Various art, animation, and character fixes/polish, including:
A variety of minor graphical issue fixes including clipping and popping.
Fixed several areas where players could see out of the world.
Fixed many minor graphical errors and transitions.
Fixed several ragdoll issues.
Fixed a visual issue where enemy shields would pop in.
Fixed Captain America character model bug in "Front Line" outfit.
Fixed an issue where Thor would appear in the "War Cry" outfit in the Main Menu before unlocking it.
Fixed an issue where Tony appeared in the incorrect Iron Man armour during the "Alone Against
AIM" cinematic.
Fixed Faction NPCs having no facial animation and freezing upon interact.
Fixed Sprint Heavy Attack sticking to the ground during certain combat scenarios.
Fixed an issue with Black Widow's grapple that launched her off trajectory.
Fixed an issue where Iron Man would play the incorrect animation when doing laser Heavy Attack.
Fixed an issue with Monotronic Exo Takedowns in multiplayer where the animations would get out of sync.