Players Find Cool Connection Between Forerunner Seal & Past Bungie Game Destiny 2
Whether it was work to the Halo franchise or at more recent years using Destiny two , Bungie hasn't shying away from hiding Easter eggs within its own matches. Players have always been on the search for keys with every new release including a good deal of real world references such as the hidden NASA logo to other movie game nods including a wow raid boss reference from the Menagerie or even the callback into Grunt Birthday Party. Lately, fans have found another timeless Bungie link hiding in plain sight within Destiny two .
With just a couple weeks left at the now extended Season of Arrivals, lovers have been operating to make the Forerunner Seal until it gets booted permanently when Fantasy 2: Beyond Light starts in November. The emblem itself has an interesting look to it, appearing just like a round publication of types. Interestingly , fans have found a link for this particular seal into some traditional myth between a Labyrinth below the Palace of Knossos on Crete.
RELATED: Fantasy 2 gamers May Want to Save Their Bright Dust For The Next Week
The icon itself is like the labyrinth that held a minotaur on the island of Crete. According to the myth, the minotaur was called Asterion, held at the Labyrinth of Daedalus and finally slayed the hero Theseus. On the other hand, the connections do not stop there. A couple of days back, Bungie formally revealed the forthcoming map of Europa, the most recent destination place to be released interior of Beyond Light. While the place is filled with Hellenic references, one was able to stick out from the remainder. The southern place of Europa is named Asterion Abyss, a region obviously named after the renowned Minotaur, and among those Kings of Crete who had been wed to Europa.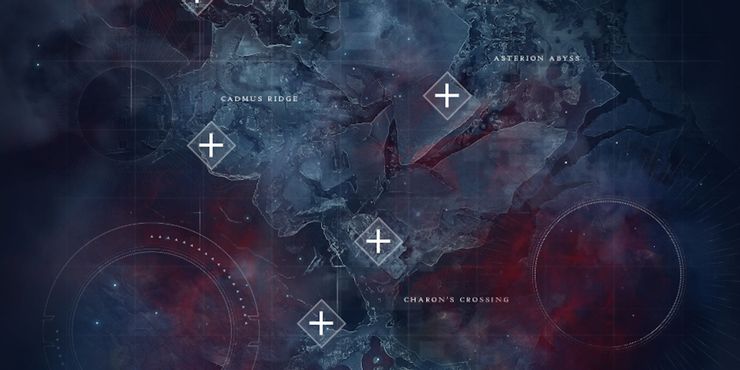 As lovers add all these connections and links upward, their inclusions do not appear to be arbitrary. In reality, it's been discovered that this might be a large callback into a timeless Bungie title. Bungie's present CCO Jason Jones initially partnered with co-founder Alex Seropian in 1992 to make a game named Minotaur: The Labyrinths of Crete. With this game being one of Bungie's oldest titles ahead of the studio became famous for legendary franchises such as Halo and Destiny, many fans view the seal link for a nod to the studio's history.
Considering Europa is heavily affected by Hellenic titles and references such as the boatman Charon, fans must be ready for a wealth of hidden secrets and Easter eggs awaiting them on the freezing moon. Actually, fans have begun to attempt to decipher what many believe have been hidden messages in trailers, theorizing the Darkness race of enemies known as The Veil could eventually be looking.