Harmonix Confirms Rock Band 4 is Compatible With PS5 and Xbox Series X
When the PS4 and the Xbox One were initially released, musical games like Guitar Hero and Rock Band were in the tail-end of their lifespan. Rock Band 4 and Guitar Hero Live both launched in 2015, marking the last major releases in their respective franchises. However, with the PS5 and the Xbox Series X nearing launch, it seems Harmonix is keeping the music alive. Rock Band 4 is confirmed to be supported on next-gen platforms.
In a lengthy post focusing on Rock Band 4 accessory compatibility, Harmonix confirmed that the music game will work on both PS5 and Xbox Series X. Harmonix explains that it has been "diligently testing a bunch of old gear" on the new consoles, and as such it's able to confirm that existing Rock Band 4 peripherals should work fine as soon as they're set up. Additionally, not all Rock Band 4 DLC and save files work on the new consoles.
RELATED: Rock Band 4 Removes Lizzo Song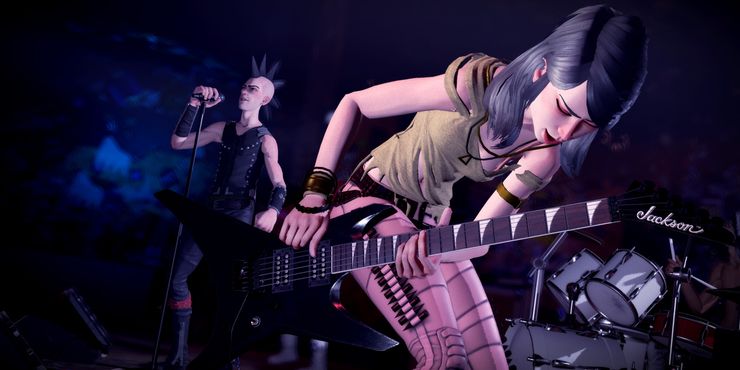 As a bonus, Harmonix also confirmed that Rock Band 4 will run better on next-gen consoles. Harmonix explains that Rock Band 4 players will see a "pretty sizable performance increase" on both PS5 and Xbox Series X, loading times will be decreased significantly, and Harmonix says cross-play within each generation works, too. PS5 players can play with PS4 players, and Xbox Series X players can play with Xbox One players.
For those with third-party Rock Band peripherals, Harmonix has its full list of compatible instruments available on its website. They note that it's not a comprehensive list of all peripherals, but that anything that worked on PS4 and Xbox One should work on next-gen, too. A new Rock Band may not be announced, but Rock Band 4 persists.