Fortnite: 'Search for Books on Explosions' Quest Locations
You have now created a weapon. Alien NanitesTarget dummies can be destroyed using IO weaponsFortnitePlayers will also receive another Legendary Quest, which instructs them to find books about explosions. Fans will need to find two books on explosions for the challenge to be completed. Those who do so will receive a nice reward. This guide is designed to assist players in this endeavour. It also contains the locations of the books about explosions.FortniteYou can find them in the following.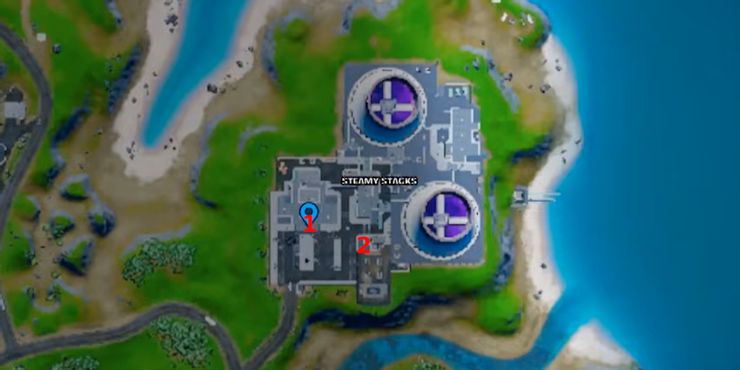 Where are the Books on Explosions in Fortnite?
You can find six books about explosions on Fortnite's map. Any two will suffice for the challenge. There are three books at Catty Corner and two more at Dirty Docks. Two more are at Steamy Stacks. The maps and details below will help players pinpoint the books.
Books on Explosions from Catty Corner
Nearby is a trailer in the northwest corner.

The garage is located south of Catty Corner.
Books on Explosions at Dirty Docks
Near the Fortnite NPC Joey's spawning spot, in the northwest corner of this area, are the dumpsters.

A dumpster is located on the west side of the area, with stacks of shipping containers.
Steamy Stacks Books on Explosions
The couch is located just inside Revolution Energy.

The room is filled with computers located on the Ground Floor of Building 3.
As mentioned, players will be rewarded for collecting two books on explosions. That reward is a staggering 30,000 XP. This reward is standard for Legendary Quests completion, so it is unlikely that this will surprise fans. Fortnite Season 7 players trying to earn Battle Stars will appreciate the chance to get some easy XP.
This is not the end of the Legendary Challenges this week. There is another quest that involves deploying scanners within the alien biome. After completing this challenge, players can continue collecting alien devices and activating countermeasure devices that are underneath the Corny Complex. Each of these challenges awards 30,000 XP after completion. This will be very useful for those who still want to progress with Fortnite Season 7 Battle Pass.