Advertisement
NHL 22 heads to PS5 and Xbox Series X but won't leave last-gen players behind
EA Sports NHL franchise is looking forward to 2021. In a presentation last week, Clement Kwong, lead producer, said that the series would be moving to Xbox Series X and PlayStation 5. EA won't leave anyone behind in this generational transition.
NHL22 will launch on Oct. 15 for PlayStation 4, PS5, Xbox One and Xbox Series X. It will provide "full feature parity across all four versions," according to Sean Ramjagsingh (vice president and general manager of the NHL franchise at EA Vancouver). This is a rare feature for sports games. Madden NFL, FIFA and, especially, NBA 2K were launched last fall on new consoles. They weren't the same games as their previous-gen counterparts.
This is not an easy task. You might want to use the latest-gen version with backward compatibility.
EA Vancouver seems to be trying to offer the best of both. Both NHL22 last-gen and current-generation versions run on Frostbite. This means that PS4/Xbox One users will be able to enjoy many, if not all, of the engine transition's benefits. Kwong stated that the game would "offer an important upgrade" on the visual front, "that's immediately identifiable to [PS4/Xbox One] users as well."
This includes ice that is much more reflective and slicker, as well as layers of depth. EA Vancouver has "completely reconstructed" many player models to match real life. Deferred lighting is a technique that allows the integration of light sources authentic to each NHL arena.
The NHL22 PS5 and Xbox Series X versions will have some additional graphics. Kwong spoke of better shadows and "dynamic lighting on the entire surface of the ice", more detail for player faces, jerseys and equipment with "every stitch visible" and enhanced particle effects.
Advertisement
Kwong stated that Ignite couldn't do all the visual enhancements […] necessary to make certain EA Sports titles possible in an interview with Polygon after the presentation. "We took Ignite beyond its limits."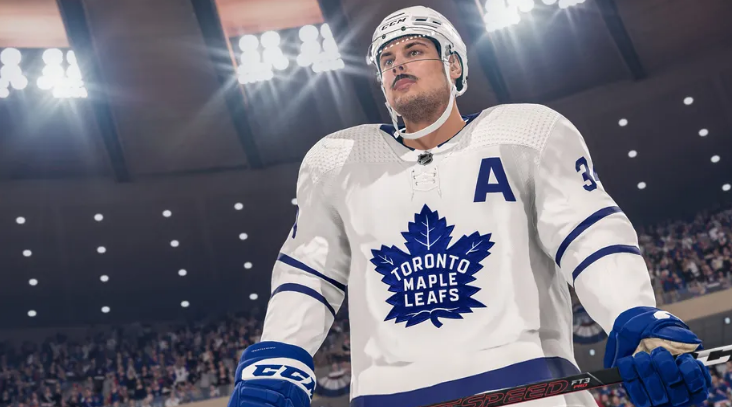 EA Sports Madden NFL and FIFA series switched from Ignite to Frostbite during the previous console generation (2016 in FIFA, 2017 in Madden). NHL was the last series to use Ignite. EA Sports UFC 4 was launched in 2019.
A broadcast presentation refresh featuring new augmented reality graphics is another change coming to NHL22 across all platforms. Statistics, performance comparisons and penalty announcements will be displayed in bright overlays with large, loud letters. EA Vancouver designs these pop-ups to be both useful and intelligent. Kwong explained to Polygon that the game's objective is to provide this information in the context of the current play or the one that you are about to play. It also aims to keep the action flowing.
EA released a statement saying that Frostbite's switch will positively impact the ice, with players having "enhanced spatial awareness". EA Vancouver also announced that the game's physics system had been improved to allow more accurate stick interactions. But, the biggest gameplay change is the introduction of Superstar X-Factor capabilities for 150 NHL's best players.
X-Factors are integrated into exhibition games, as well as franchise and Be a Pro mode. They come in two types: Superstar abilities and Zone abilities. Superstar abilities are more powerful, but they will still be distinctive for those who have them. The NHL's top 50 players will be able to use a Zone ability in NHL22 at launch. 100 players will also have Superstar abilities.
Advertisement