Advertisement
Netflix to release Dark Souls anime, according to insiders
Netflix is reportedly launching a Dark Souls animated series in the near future. This is according to insiders.
Netflix already has a variety of series based on video games, such as Tekken Bloodline, Castlevania, and Cyberpunk Edgerunners. There are also more projects in development, including the Horizon Zero Dawn adaption, and the Assassin's Creed live-action series.
Giant Freakin Robot reported, that according to their sources, Netflix has now developed a Dark Souls animated series. The series will reportedly begin with the events from the first Dark Souls game. This is not surprising. If the rumor is to be believed then it seems that we will be returning to Lordran.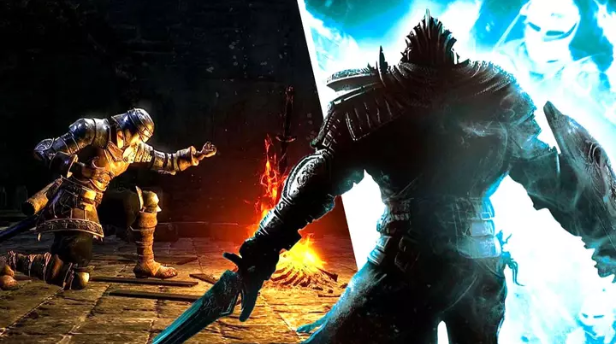 Advertisement
It would be exciting to see the anime adapted, even though Netflix, fromSoftware, or Bandai Namco have not confirmed the series' existence. Dark Souls has a reputation for being incredibly difficult. Many people have avoided playing the game in its entirety and learning all about its fascinating lore because of this. It's possible that presenting the game in a way where players don't have to memorize enemy attacks and endure hundreds of "you died" screens would be hugely popular.
Video game adaptations have had a great year. The Last of Us: The First TV Season and The Super Mario Bros. Movie have been released successfully since January. Next month, Gran Turismo will hit the screens. Select PlayStation Plus members have been emailed to give them access to the movie. Be sure to check your inbox.
At this point, no further information about the rumored Dark Souls animation has been released – but we will just need to keep an eye on this.
Advertisement