GTA Online is still making millions of dollars, and GTA fans are bracing themselves for the microtransaction Hell
GTA V fans worry about the microtransactions in this game after learning how much money they bring.
The multiplayer element of Grand Theft Auto Online has made everyone stay. The game is now over 180 million copies and has made Rockstar an incredible amount of money.
GTA Online received many updates, such as new modes and heists. Today's topic is more in-game purchases. In-game purchases such as vehicles, houses, bases, guns, etc. can be expensive. While you could make your money by playing the game, this may take some time.
The microtransactions allowed players to exchange real cash for fake cash and buy those rendered fake luxuries.
The recent earnings by two Take-Two Interactive executives indicate that there will be more in-game purchase options.
LegacyKillaHD, a YouTuber, started a discussion on Twitter when they responded to news that Take-Interactive's top executives earned $72,350.718 this year, and GTA microtransactions were a major contributor.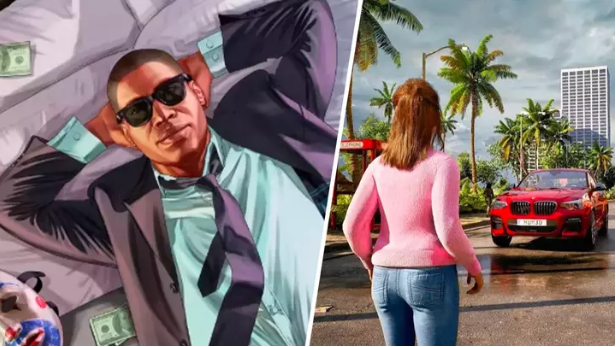 Many fans have already added their opinions to the debate, and many are anticipating an avalanche of in-game purchases.
Online will soon be unplayable for me without paying money, I feel it.
Wouldn't surprise me if GTA VI also features them."
If we are to stop microtransactions, we will need to reach out to those who don't play games as much and educate them on the predatory aspect of this practice. It also feeds into the same receptors that a gambling habit does.
It's a sad fact that it will never be.
GTA 6 will be no different. GTA 5 survived for so long on microtransactions and content updates. It's likely to be similar to GTA Online. You can buy in-game currency if don't feel like spending time on missions or heists. However, you'll still have access to everything in the games if that's what you want.