Advertisement
Skyrim mod allows you to add a quick-action wheel in the style of Witcher 3 on your HUD
Since its release, modders have worked hard to ensure that Skyrim continues to evolve and expand.
You might want to add a mod to your loading order if you plan to return to Tamriel in the meantime you await Starfield and Skyblivion.
Have you ever grown tired of the outdated, clunky, and sometimes outdated menus in vanilla Skyrim?
Modder dTry created the mod. It is called Wheeler, the Quick Action Wheel Of Skyrim. They have also worked on bringing Skyrim combat to modern standards, such as Elden Ring.
The developers have decided to include a quick-action wheel in the game's UI. This can be a convenient interface that allows players to access their inventory of weapons, potions, and spells.
In the description of the mod, dTry states that "most, if not all, modern RPGs have some type of wheel menu to perform quick actions." He cites the weapon wheel in The Witcher 3 and the wheel for managing consumables and signs in The GTA 5. This mod aims at integrating this modern UI into Skyrim and making it's [players'] lives easier.
Advertisement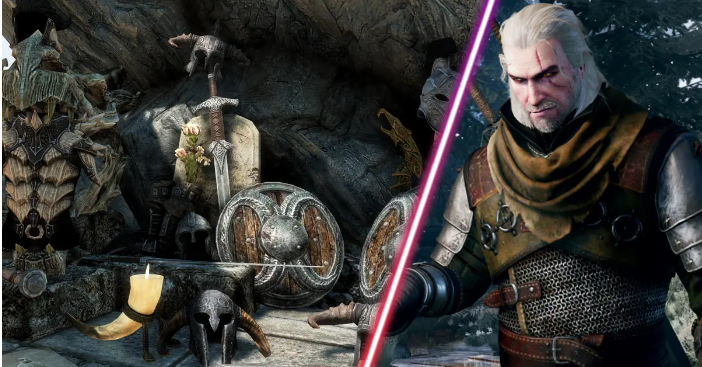 They've created a wheel that can be opened by pressing a hotkey. It will then slow the time flow in a game to a custom amount. You'll have plenty of time for navigating the various wheels with slots that you can create using this hotkey.
dTry believes that the wheels of the mod should be able to accommodate "basically your entire inventory/magic Menu" with the ability to store more than one item per slot.
It's good to know that wheel configurations created for separate saves are independent of one another. This means that your character won't be stuck using the same wheel.
To tweak the settings of this mod to your liking, grab another work by dTry, dubbed dMenu. The mod description includes detailed instructions on how to set up your desired item layout using the edit mode of the wheels.
Follow us to get the latest updates about Starfield, Elder Scrolls VI, and the fascinating world of Bethesda Game Modification.
Advertisement