Advertisement
Red Dead Redemption 2 has a unique open world done well, say fans
Red Dead Redemption 2 has to be one of Rockstar Games best games.
There are numerous reasons that Red Dead Redemption 2 has such a high reputation, five years after its initial release for PS4 & Xbox One. There's a lot to love about Red Dead Redemption 2, including the story missions, side activities, wild west gunfights, breathtaking visuals, beautiful open world, and more. Red Dead Redemption II has it all.
Even though open-world video games are a very popular feature, it is not something that every studio gets right. Consider some of the latest games by Ubisoft.
Sure, there is fun to be had in the likes of the RDR2 has an open world game that is done well. The map may be huge, but random encounters are what make it feel lively and exciting to explore on horseback.
Advertisement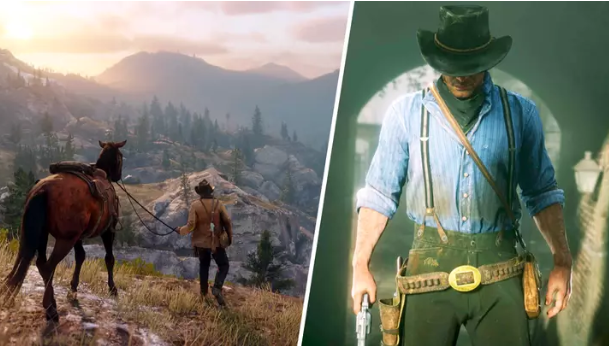 Moongoloid exclaimed, "The details in this game are unbelievable. I'd like to play it for the first again." It's not for everyone. Slow animations, a slow story and slow travel. Terrosaurus said, "I absolutely love it because I can lose myself in it every time I play it. Asgardwalls said, " RDR2is a masterpiece. Just play it."
The Red Dead Redemption remake was announced recently, but the results were not what many expected. Fans have expressed their disappointment to Rockstar Games.
Red Dead Redemption 2 has been released for PC, PlayStation, and Xbox.
Advertisement