Advertisement
Red Dead Redemption 2 has had its cut content restored and includes new dialogue
The new mod for Red Dead Redemption II brings back countless voices that were originally cut out of the original release.
Red Dead Redemption II is big. It's so huge that it is a miracle Rockstar Games was able to release it at all.
It's the most popular game ever made by the developers, up until GTA V. Fans praise the open world and the masterwork of its story. They also praise Arthur Morgan as one of the best gaming protagonists.
Some fans still stumble upon brand-new content today, even though it has taken them years to explore the entire game. Mods are a way for some fans to explore the game from another perspective. They have created a mod that brings back dozens of deleted dialogues.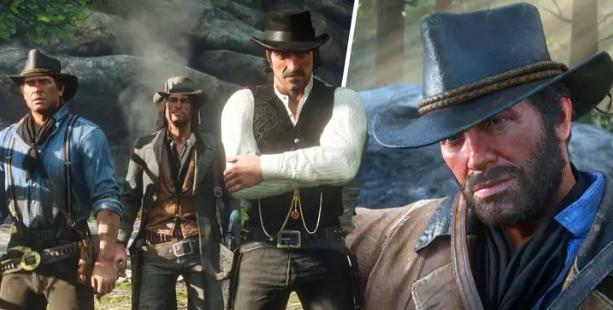 Advertisement
The cut dialogue Enhanced Mod, which is available through Nexus mods, does what it claims and brings back a number of lines that were not in the original game. This includes phrases used during battles such as taunts or interactions between Arthur, the shopkeeper, and other NPCs.
The mod's creator roasted flamingo has said that they have tweaked their probability settings. It means that you are less likely to repeat phrases. I am sure this will please fans of the game who want as much immersion in its world as possible.
Rockstar Games continues to receive criticism for the new release of Red Dead Redemption. It will be released tomorrow on Nintendo Switch as well as PlayStation 4 for a high-priced despite the fact that there are no new features or improvements.
The developer will have to do well with the Grand Theft Auto VI development.
Advertisement