Advertisement
Rockstar has halted the GTA V story expansion
Take-Two Interactive has closed down a mod for Grand Theft Auto V that was generated by AI.
The single-player version of Grand Theft Auto V, despite its commercial and critical success (over 180 million units sold ), has not received any post-launch updates.
Grand Theft Auto V was supposed to have story expansions similar to Red Dead Redemption's Undead Nightmare and Grand Theft Auto IV's The Ballad of Gay Tony, but they were regrettably scrapped.
Instead, Rockstar Games focused all its attention on GTA Online. They released several DLCs adding new vehicles and properties to the game, as well as missions, heists, and more.
Many players still wish Rockstar would have expanded the storyline of GTA 5, and others decided to mod it themselves.
Advertisement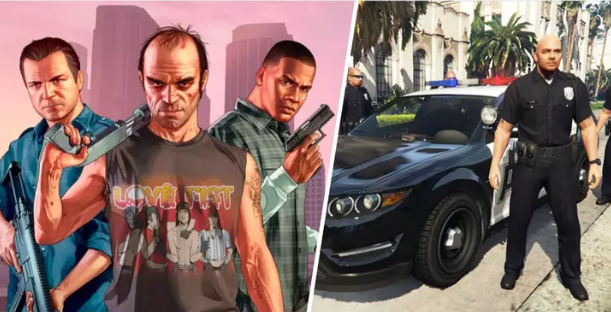 Inworld Sentient Streets was one such mod, developed by Bloc. It took players on a single-player journey as LSPD officers. The mod required players to choose a partner, and then work several shifts which tested their ability to make decisions. This mod, which was AI-driven, could continue forever. It also included improvised dialogue and new scenarios.
The single-player mode was also fun.
Take-Two Interactive recently closed down the mod. Bloc provided an update saying that the NexusMods was removed by Take-Two Interactive today. This is likely what will also happen to the gta5mods, but I have removed it myself in order to avoid legal troubles.
Take-Two Interactive has also taken action against Bloc's YouTube and Netlify accounts.
Take-Two has not yet announced if they will target other popular Grand Theft Auto V mods.
Advertisement