Advertisement
Skyrim Legacy Of The Dragonborn Mod adds hundreds of hours of content
Skyrim will never die, thanks to the modders.
I'm not saying that Bethesda is a bad game. It's a beautiful open-world role-playing game. But let's face it: we are still enjoying Skyrim after 10 years because Mod continues to support the game.
Every occasion is covered by a variety of mods. Multiplayer? You got it. New quests? They're yours. Better graphics and bug fixes? Sorted. You can probably find a modded version of anything you could imagine.
This mod is one of the best Skyrim mods available. The mod claims to have "eternally changed" the way you play Skyrim. This may sound a little overblown, but when you look at all that's included in it, there's no way to disagree.
Advertisement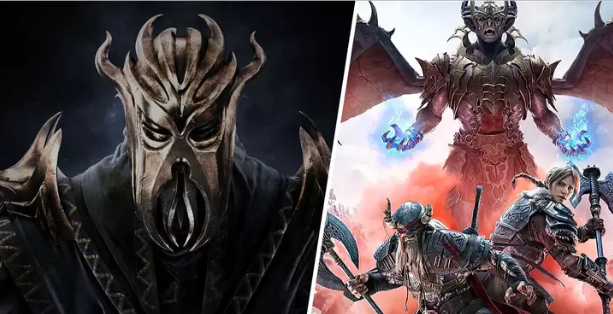 This is not just an expansion mod. It's not only a quest or display mod. The mod's description states that it adds hundreds of new items and dozens new quests, as well as hundreds more hours of gameplay.
This mod's main selling point is a brand new main questline that "reveals the true destiny of Dragonborn", with all its new enemies, paths, and outcomes.
The Explorer's Guild is a brand new guild to join, with new bosses and areas to discover, as well as side quests.
If you want a new Skyrim experience, this is it. It's here.
Advertisement