Advertisement
Ubisoft cancelled a game called 'Elden Ring meets Zelda,' and I am now sad
The cancelled Fenyx Rising sequel planned to combine traits from Elden Ring and The Legend of Zelda: The Wind Waker, Ubisoft, why?
A few weeks ago, it was revealed Ubisoft planned to release a sequel to the highly-underrated gem Immortals: Fenyx Rising, before cancelling it in favour of other projects.
Reportedly, the sequel was scrapped in order to place more development focus on the upcoming Assassin's Creed Red, which is apparently so big it warranted the death of an entirely separate game just to be made. To add insult to injury, details on the cancelled sequel have emerged online, and it's breaking hearts everywhere.
While Immortals: Fenyx Rising dived into the Greek pantheon of Gods, the sequel would introduce Polynesian deities, who the player would encounter and borrow powers and abilities from. As reported by Axios, Immortals 2 was going to be set across several Polynesian islands, in an open world that stretched across New Zealand, Tahiti, Easter Island and Hawaii. It would have supposedly been a departure from the typical Ubisoft formula, with one source describing it as a "game very different from the rest of the Ubisoft portfolio."
Advertisement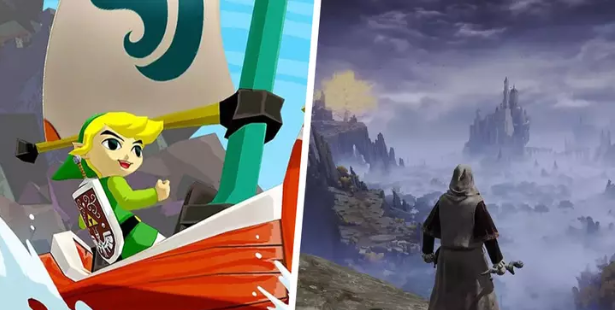 While previous open-world Ubisoft games make it clear where the player needs to go, Immortals 2 would have taken inspiration from FromSoftware's critically-acclaimed Elden Ring and forced the player to figure out where to go and what to do themselves. This would have involved paying attention to the environment around them, like stars in the sky and the direction of the wind to figure out a path to their objective like Zelda: The Wind Waker's boat sailing.
Despite all of that sounding amazing, and several hours of gameplay being developed as an internal demo, the project was reportedly shelved due to concerns over costs.
It's a crying shame that Immortals 2 never got to see the light of day, but it makes sense that the majority of Ubisoft's budget would go to Assassin's Creed since it's the company's flagship franchise. Several Assassin's Creed games are currently in development, with the next entry, Assassin's Creed Mirage, set to release later this year, a week early in fact due to the game officially going gold.
Hopefully, Ubisoft have a change of heart sometime in the future, as it'd be nice to see another entry in the Immortals series.
Advertisement