Advertisement
The new Doctor Strange comic will catapult your eyeballs to another dimension.
Javier Rodriguez has been a favourite of mine since the days of Batgirl Year One. However, I didn't realize that he was currently working on the Defenders series.
Imagine my delight when I opened Defenders 1 to discover that he has gone Full Ditko. Rodriguez mixes trippy, diegetic magic visuals and non-diegetic stuff, such as a flashback illustrated by the steam rising. It's quite a ride.
What other happenings are there in our favourite comics' pages? We'll tell ya. Welcome to Monday Funnies, Polygon's weekly list of the books that our comics editor enjoyed this past week. You may find spoilers. It may not provide enough context. There will be some great comics. (And if you missed the last edition, read this.)
Advertisement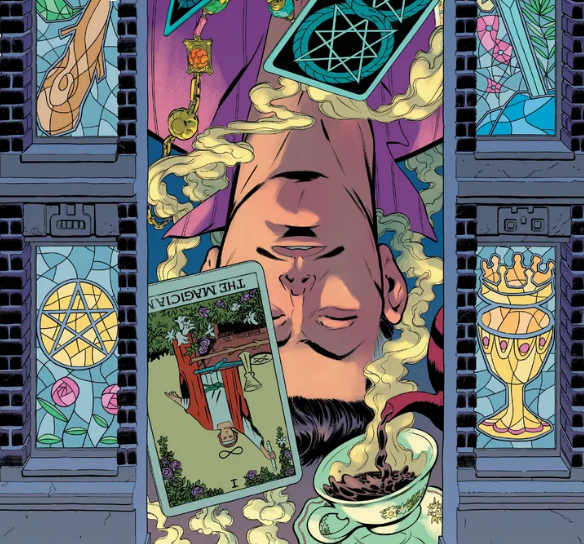 Marvel Cinematic Universe fans might associate the Defenders and street-level heroes such as Jessica Jones, Luke Cage, or Daredevil — but the Marvel Comics superteam was actually created as a team book for Marvel's most famous weirdos. Doctor Strange, Doctor Hulk, and the Silver Surfer are just a few examples of people who didn't feel like part of a team.
Defenders #1 recruits a new team through Doctor Strange's Tarot Deck, which is also used as a visual motif throughout the issue. As if that wasn't enough, Al Ewing appears to be picking up threads from his soon-to-be-completed run on ImmortalHulk. These include Betty Ross's role as the Red Harpy and the notion that the last person to live in the universe is the next universe's Galactus.
Advertisement