Fans agree: TimeSplitters – Future Perfect needs a remake
Fans are demanding a new TimeSplitters title after 18 years of console fun.
You're really missing out if you are one of those unlucky people who haven't played a TimeSplitters before. The series is often compared to GoldenEye which combined an amazing single-player experience with a chaotic multiplayer match.
TimeSplitters was released in 2000 on the original Xbox PlayStation 2, and Nintendo GameCube. It was a huge hit with fans thanks to its diverse weapons and characters, as well as the amazing soundtrack.
The reviews were also overwhelmingly positive, leading to the creation of two sequels: TimeSplitters 2, and TimeSplitters, Future Perfect, which is our topic today.
Many people prefer the arcade-style fun of TimeSplitters II. However, many others believe The Future Perfect is the superior overall game. This includes its single-player campaign which many consider to be the best one in the series.
Backward compatibility allowed all titles to be ported onto the current generation platforms, with improved visuals and updated frames. However, fans still want more, they'd like a complete remake.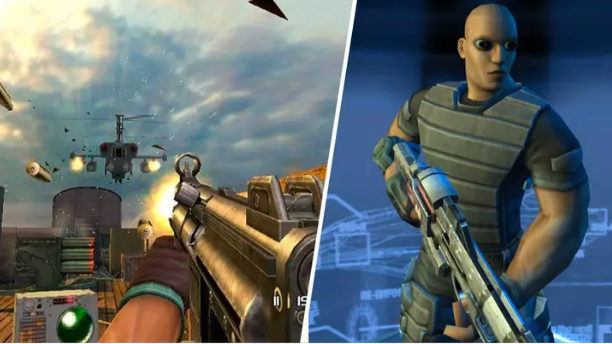 Reddit user GrimGhost007 posted about the game. He talked about how great it would be to have a remake.
Many people agreed with this, recalling their fondest memories of playing the game on original hardware as well as revisiting the game using modern ports.
I played it last year on Xbox Series X. It looks amazing because of the backward compatibility automatically upscaling it to 4k at 60fps. It doesn't need to be remade, it just needs to get a new release on PlayStation."
I'm glad that people still remember this classic game. "I literally thought it was only me"
This game is good but I prefer 'Time Splitters 2″
We can agree that a new or remade TimeSplitters would fit right in on the current generation of platforms. And we may be lucky because the development of resurrection was hinted at a few years ago. Unfortunately, we haven't been told anything else since.