Advertisement
Red Dead Redemption PS4's outrageous price is "commercially correct", insists CEO
It's been 13 years since we first met John Marston, yet it feels like only yesterday we were speaking about him. Or maybe it was yesterday…? The news about the Red Dead Redemption port, specifically its price, is causing a stir online.
Its current price is only ten dollars less than when it was originally released in 2010. What is more, the backward-compatible versions on Xbox are much cheaper.
Set at $49.99, the cost feels like a steep price tag for an old game. However, while fans may think it unfair, according to an interview with IGN, Take-Two Interactive's CEO believes it's a fair price.
"That's just what we believe is the commercially accurate price for it," CEO Strauss Zelnick said. Zelnick then continued to talk of Undead Nightmare's inclusion in the port, which they said: "was a great standalone game in its own right when it was originally released, so we feel like it's a great bundle for the first time, and certainly a great value for consumers."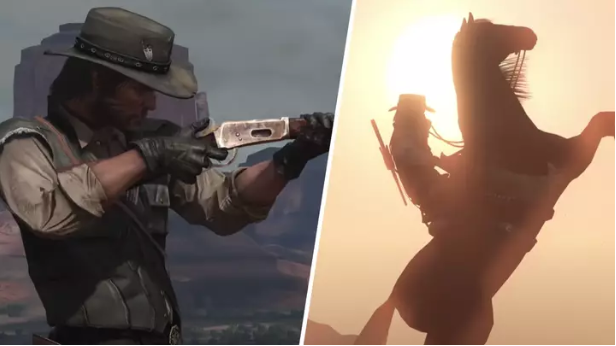 Advertisement
Granted, this is a bundle rather than a single game. But when you take into account that Red Dead Redemption has been available on the Xbox Series for a while now it seems less than fair. Add to that the fact that the new port won't include multiplayer, or be available on PC, and for many fans, it feels like a lackluster deal.
When asked about the possibility of getting a PC port, or maybe even a full remaster, Zelnick reportedly kept his response vague, saying "It depends on the vision that the creative teams have for a title." Before continuing by saying how it "really depends on the title and how the label feels about it, the platform, and what we think the opportunity is for consumers."
It's become a sore point for a lot of gamers, especially due to the sheer volume of rumors about a remaster that has circulated for years now. So much so that RDR fans are review-bombing the game ahead of its release next week on 17 August 2023.
These upset fans are imploring gamers to avoid the port at all costs with such ferocity that the announcement trailer for the RDR port has 110K dislikes. To make matters even worse, at least for fans, a recent fan-made remake screenshot has left us with the pain of knowing what could have been if Rockstar Games had gone a different route.
But until the port officially releases, and the sales stats pour in, it's anyone's guess as to how well this "commercially accurate" priced game will do. Though let's be honest, it seems doubtful that fans will pay the suggested price when there are other means of obtaining the game, especially if you're on Xbox.
Red Dead Redemption will be available on Nintendo Switch and PlayStation 5 on 17 August 2023.
Advertisement