Advertisement
Sleeping Dogs remastered Xbox Series X version looks amazing
For many, the 2012 action-adventure game Sleeping Dogs is a true under-appreciated gem.
Don't get us wrong, we know those that have played Sleeping Dogs will know it was an absolute blast. However, given the fact that it's been well over a decade and we still have no sequel, just says it all from publisher Square Enix.
Sleeping Dogs was originally released for PC, PS3, and Xbox 360, and developed by the now-defunct United Front Games, who were also known for the Tomb Raider: Definitive Edition Xbox One port, as well as LittleBigPlanet Kart Racing, and even aided the development of Halo: The Master Chief Collection.
Interestingly, Sleeping Dogs began its life as a sequel to True Crime: New York City from Activision. Yet, when that sequel fell through in 2011, Square Enix acquired the rights six months later and changed the name to Sleeping Dogs.
The story of Sleeping Dogs follows undercover cop Wei Shen, who infiltrates a deadly Triad gang but once inside, things were not as straightforward as they once appeared. Sleeping Dogs had a gripping story, high octane, and brutal action, as well as the gorgeous contemporary city of Hong Kong for players to explore.
Advertisement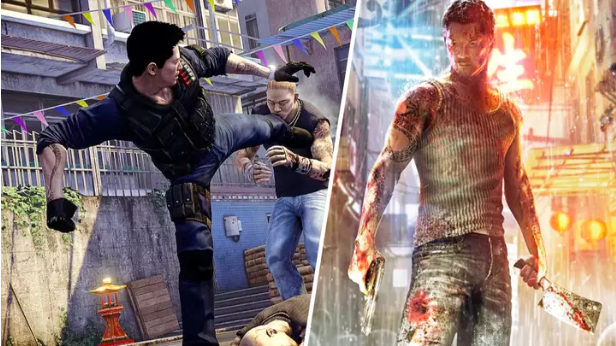 There were rumblings of United Front Games working on Sleeping Dogs 2, which would take place after the events of the original game, but reportedly, that project was sadly canceled before it even got started. The best we got was the remastered Definitive Edition bundled with all previously released DLC in 2014 for PC, PS4, and Xbox One.
The age of backward compatibility, especially on Xbox Series X|S with its HDR and 60fps boost is a wonderful thing, as it can make classic games such as 2010's Red Dead Redemption become the remaster that you don't need to splash PS40/$50 to acquire.
In truth, that 2014 remaster of Sleeping Dogs wasn't the leap of improvement that many fans would have hoped, though admittedly, it did look a little better at least. Yet, thanks to the Xbox Series X|S backward compatibility, that Sleeping Dogs remaster now looks better than ever, as shared by Reddit user Care4Underwear.
Sleeping Dogs is out now on PC, PlayStation and Xbox. What's more, the 2014 version is also backward compatible with PlayStation 5. Happy days!
Advertisement