Advertisement
Director teases a new Far Cry, "big things" are on the way
Far Cry's director teased "big things" in the series.
Drew Holmes posted on LinkedIn four days ago that he's now the IP Director for the Far Cry franchise. The post read: "It has been an amazing few months…I'm excited to announce that I will be starting a brand new role as IP director of Far Cry with Ubisoft!" There are big things coming. Do not hesitate to contact us if you would like to become a part of the evolution of our brand.
The appointment of the new director came two years after Dan Hay, a senior executive who left Ubisoft in 2010, which had fans worried about what was going to happen with their favorite game. Holmes worked for Ubisoft for nearly eight years as a narrative director and lead brand narrative. You may have seen Holmes' work in Far Cry 5, and Far Cry New Dawn.
The future of the Far Cry franchise remains speculative, but a job posting has reportedly confirmed Far Cry 7, is in development as is a standalone Far Cry multiplayer title. The next Far Cry installments are said to be under development with Ubisoft Snowdrop Engine. They have an estimated launch date in late 2025.
Advertisement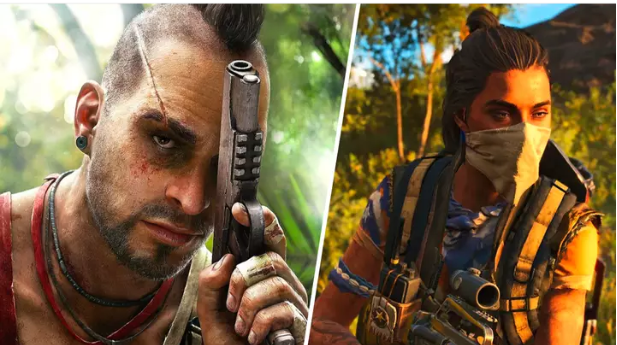 Even though it's a very long time away, the fact that someone who is familiar with the franchise will be leading the project should calm fans down. They may have been worried about what would happen and whether future games could match the original. As we know all too well, there is still a lot that can happen in the years between now and then.
At this stage, anyone can guess what the "big" changes are. Fans still have questions. Many fans would like to see the map changed. Redditor stated that he liked open worlds with deserts, while another said, "Personally, I would love to see a map more urbanized." We've seen jungles and deserts in FC. "I think an urbanised Eastern European feel would be great."
Other changes to the game include changes in maps, character enhancements, and some pirate adventures. When we imagine pirates we usually think Black Flag AC
Fans want everything and want it right now. Yesterday, even!
Ubisoft players will have to be content with the fact that Assassin's Creed Miragewill launch on October 5th for PC and current-gen consoles.
Advertisement