Advertisement
Starfield is already undergoing multiple upgrades to provide maximum polish
After multiple delays, it's hard to believe that the launch date of Starfield is fast approaching.
According to Bethesda, during a recent 30-minute presentation, this sci-fi role-playing game was in development for 20 years. Now, thanks to the modern technology of today, that vision is finally coming to life now that the gold status has been achieved.
Fans of Bethesda are well aware of the launch problems that Bethesda has faced. Fallout 76 was the worst-case scenario. Both games had a messed-up launch. 76 has improved since launch and is in much better shape than Redfall.
There are also bugs and glitches in games like Elder Scrolls Skyrim. We're not trying to excuse glitches and bugs. They happen. But, there are some that you'll find in Skyrim.
Bethesda admits that their games are bug-ridden, but recently promised that Starfield will be the least bug-ridden launch from this developer. It's comforting to know that. Right?
Advertisement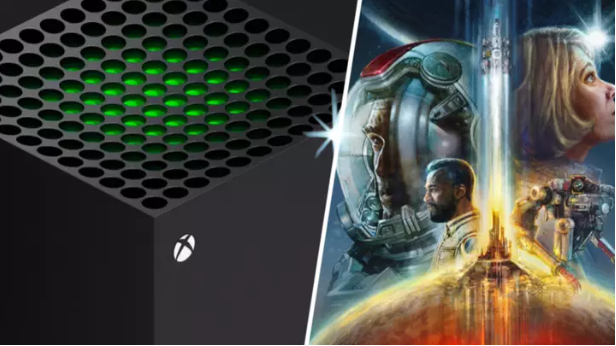 Bethesda has already taken early steps to make sure that the promise that Starfield will be the least buggy game for the studio at launch will come true by providing updates before the release of the game. Twitter user Starfield shared the news of the pre-launch update.
Starfield Beyond tweeted that "Multiple builds have been made to Starfieldbuild in order to polish it before launch." They're aiming to make Starfield Bethesda's best launch title ever.
Review codes are being sent to selected media outlets. This should mean that for the time being, reviewers and customers will both have an enjoyable experience.
S. You can't pre-order the Premium Edition or Constellation Edition unless you have one. Then your release date will be 1 September. Starfield will also be available on Xbox Game Pass.
Advertisement