Hogwarts: Reign of Black has been a big hit among fans
Hogwarts Legacies was one of the top video games released in 2023.
Hogwarts Legacy is set years prior to the events of Harry Potter and Fantastic Beasts during the 1890s. The action RPG by Avalanche Software, while not canonical, still allows Wizarding World fans to experience their fantasy Hogwarts life.
One Hogwarts Legacy player has taken things one step further, using the in-game interactions and conversations with NPCs as a basis for a spinoff miniseries like Gossip Gaunt by TikToker Heizerux.
In a previous episode, we reported about the NPC Sebastian Sallow. This series has been very well-crafted and uses AI in a clever way to create dialogue.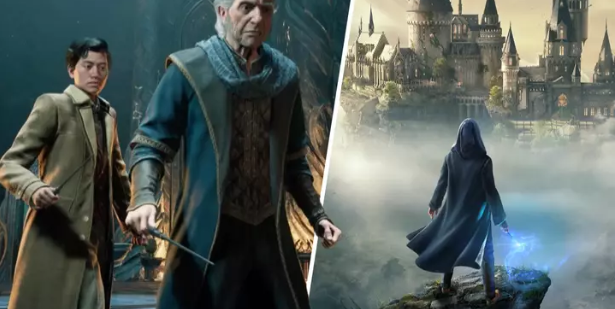 Heizerux shared the newest episode, "Reign of Black", and is proving to once again be a huge hit. It has enthralled fans. The Headmaster is the cause of the looming dark cloud over Hogwarts. Here's what Gossip Gaunt had to say," said on Reddit.
The Gossip Gaunt was my favorite creation from the fandom. "It's always priceless," said CorianStoneHPHM. "I really enjoyed it!" Captain said. Ryucavelier added, "These are really good!"
Fans would be thrilled to have options for romance in Hogwarts Legacy 2, and would rejoice to receive Azkaban DLC.
Hogwarts Legacy has been released on PC, PlayStation, and Xbox. It is currently planned to release on Nintendo Switch in November 2023, following a number of delays.