Advertisement
PlayStation drops stunning Ghostbusters trailer
PlayStation showed off an amazing short film of Ghostbusters using Unreal Engine 5. We hope it will become a complete game.
Tech demos show us what major games could look like in the future.
PlayStation has made this very clear in a tech demo that showcased The Ectomobile/Ecto-1 – the Ghostbusters iconic vehicle – going head to head with the adorable Stay Puft Marshmallow Man.
Ecto-1 gets stuck in traffic while the Marshmallow Man destroys everything in its path. Ghostbusters classic car starts siren, chases threat, and launches itself into Stay Puft's chest. Stay Puft explodes into gooey marshmallows.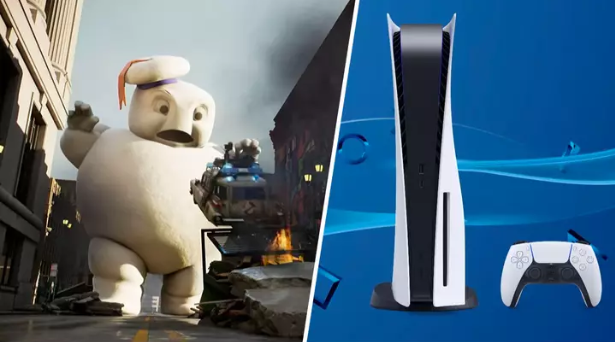 Advertisement
It appears that the short film is a collaborative effort between PlayStation Studios and Epic Games. Pixomondo, Ghost Corps, and Pixomondo created graphics to make it look like a PlayStation 5 video game.
It was created using real-time visual effects technology, in order to create a photorealistic look, much like the Matrix Reawakens demo. This makes sense since Epic Games also assisted with this.
This doesn't necessarily mean that a PS5 Ghostbusters title is in development since it was just a preview of what might be. We're hoping that this leads to an AAA Ghostbusters title.
It's a great look at what the future of gaming could be like, and it has some amazing lighting and texture effects. PlayStation has a long history of exclusive games that are stunning, such as Horizon: Forbidden West and The Last Of Us Part 1.
Ghostbusters lovers will have to cross their fingers and hope that a similar game is on the way.
Advertisement