Advertisement
GTA 5 content cut in the massive mod restored
Rockstar Games has released a new GTA V Mod that restores over 100 audio tracks from the original release.
You've probably heard the radio in GTA V as you race through Los Santos. The radio is the ideal soundtrack to mindless mayhem and fun. Its varied music selection and the wisecracking presenters of the radio stations keep the driving experience interesting.
The game was released in 2013, so if you are a frequent player you have probably heard each song and voice line 100 times, both on the GTA online and the single-player.
What if I said there was a mod that you could download to completely revitalize the audio in the game?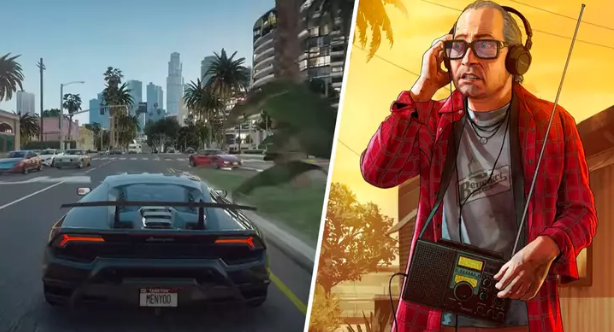 Advertisement
The mod, titled restored beta songs and Pre Millenium Radio was developed by girlsonfilm and is available for download from Nexus Mods.
The game does what it says, adding more than 100 new songs and a brand-new radio station to the mix. We can't name all the artists and songs it includes, but some standouts are Fleetwood Mac and The Clash.
Pre-Millennium Radio, the new station from Pre-Millennium, has a tracklist of 76 songs, which includes a variety of genres such as rock, pop, and rap.
The new soundtrack is not a replacement for the old one. This means you can listen to it while doing your job, searching for collectibles, or running from the police.
Rockstar Games will soon reveal Grand Theft Auto VI. This game is expected to dwarf the previous version in size.
Nexus Mods has the Restored Beta Songs and Pre-Millennium Radio available for download right away.
Advertisement