Advertisement
OG Tomb Raider gets a gorgeous RTX remaster
Lara Croft is beautiful in every form, but the original from the 1990s has a different impact. It's not just the graphics that can strain our eyes. They also make it difficult to re-capture this joy.
Is that going to change soon? Fans who have wanted to go back to the original 1996 32-bit version can now enjoy a sneak peek of a remake by a fan that is sure to make you smile. YouTube user Dominus Aurate uploaded a video of an RTX Path Tracing mod WIP.
Aurate's mod has a ways to go, but it gives fans the opportunity to see Croft as she was in the original, with a few upgrades. She now casts shadows and the lighting doesn't look like a block full of pixelated pixels. We're also given a reflection effect, which is sometimes called a *chef's kiss*.
The retro textures in the RTX Remix are still incredibly 1990s. This is the perfect scenario for Tomb Raider enthusiasts.
Advertisement
Unfortunately, despite the fact that the video is amazing and tantalizing, the RTX Remix mod has not yet been released. Even worse, it's not clear when the RTX Remix Mod will be available. The RTX remix creator tool is still not available at this time. We're left with what we can get.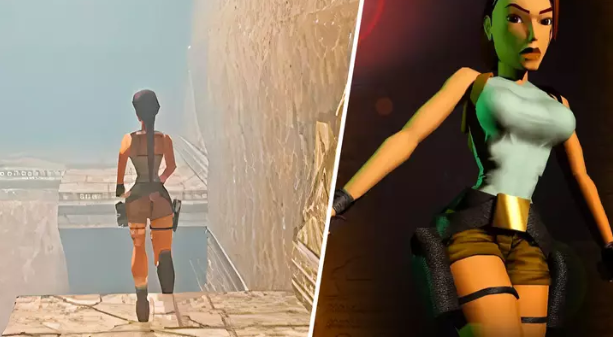 If you are a Lara Croft fan who would prefer their hero to be pixel-perfect and run on a brand new engine then the hope is that a new Tomb Raider will come out in the summer of 2024. There is no date set yet. So, gamers are left with speculation.
This gorgeous remake has us wanting to pull out the PS1 we've been saving and brave those blocky graphics. Since there have been no updates on the rumors of a Tomb Raider Remake by the new owners it is up to us, the fans, to make the content that we want!
Advertisement